New Orleans has some famous streets and even the metal street signs and blue letter tile street signs are famous. I do both in graphic designs for shirts, posters, cards and more. Often people ask me to make a special sign, which I can do but it takes a lot of time and effort on my part, more than usually people like to pay me. So I made a blank sign here on Zazzle that people can use the text editor on the Zazzle page to personalize. They can add their name or add a street they like and I do not have to charge a fee for doing the lettering.
And you can make a personalized bumper sticker too.
Click images, edit text using Customize icon, and there you are a personalized street sign.
Add you can do a t-shirt here-
Jazz Fest Chat Noir 2010
by
figstreetstudio
See all the other
artwork
on zazzle
Jazz Fest Poster
by
figstreetstudio
Learn how to sell my artwork
on Zazzle.
Google for some reason links this at Jazz Fest Posters so I added a few above. I have a lot more Jazz Fest posters at my studio see below.
Jazz Fest Poster
by
figstreetstudio
See more
Jazz Posters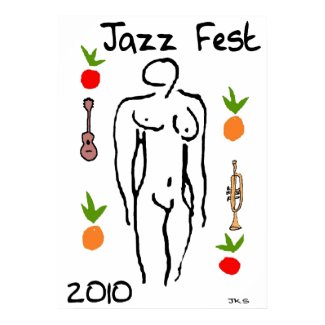 Jazz Fest Matisse Style
by
figstreetstudio
Browse other
Jazz Posters
Let's Boogie In New Orleans Jazz Fest
by
figstreetstudio
Postcards
made online at zazzle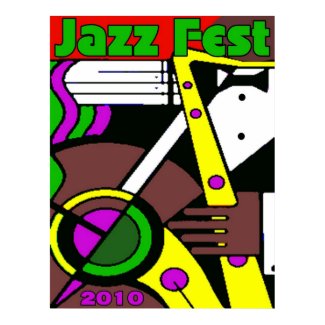 Jazz Fest Poster 2010
by
figstreetstudio
Poster printing
by zazzle