Art In The News
The latest interesting artworks and gift designs from Fig Street Studio
Wednesday, November 15, 2017
The iconic New Orleans Water Meter cover on round and square faced clocks. Many other items also available.
New Orleans Water Meter Cover Clock Face
by
figstreetstudio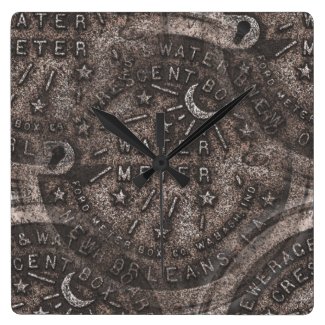 Water Meter Lids, New Orleans Square Wall Clock
by
figstreetstudio
Posted by

Jerry Schwehm
at 2:54 AM
No comments:
Links to this post


Thursday, October 26, 2017




I always did art since childhood. So when I retired I did more and began to sell it on items on the web. I supplement my retirement with art sales of things I create. It is easy, and free to do. Just takes a little time to set things up. If you are not artistic yourself or not creative like me you still can sign up and sell my designs and get a commission from each sale. All you need to do is follow my link below, sign up as an associate, then tell friends and family to check out your items and help them get things from you rather than the big box store. Remember it is free to do, earns a commission, and takes just a little time. Do it today as it takes a while before you see results and do not stop, let everyone know you can sell art designs on the web. Start by clicking the below Shop and Create link below. It will bring you to the sign up page. It is fun and you make a 15% commission on things you sell.



Posted by

Jerry Schwehm
at 7:02 AM
1 comment:
Links to this post


Monday, October 23, 2017
Art on gift wrap, papers created by artist. Unique designs, limited availability.
Statistics:
1 selected
|
Product Visibility:
All
Posted by

Jerry Schwehm
at 5:53 AM
No comments:
Links to this post