Through our store partner on the web we are able to sell art and gifts world wide. Many unique art and gifts items designed by local artist Jerry Schwehm sold on the web only.
You can make money selling my art on the web. Sign up to sell Jerry Schwehm art world wide on the internet by becoming an Affiliate through Zazzle. Instructions on the Zazzle
Affiliate
web page. Free to do, by completing some information on Zazzle. After becoming an affiliate tell family and friends you can sell my art and post links on social media. Tell everyone you know you can sell art and gifts by giving them links to your affiliate page on Zazzle. When an item sells you receive a commission on the sale. You work with Zazzle not the artist. Use this link to Zazzle Affiliate to learn more and sign up,
https://www.zazzle.com/sell/affiliates
What Is Affiliate Marketing?
Affiliate marketing is performance-based marketing that allows you to earn commissions by sending traffic to a website. When a customer clicks on your referral link (or banner) and makes a purchase, the website can track that sale back to you so you earn a commission. Zazzle Associate Program With Zazzle you can earn 15% per sale plus up to a 17% volume bonus. You can link to any page on Zazzle and receive 15% per sale when someone makes a purchase from your link. Referral links are a great way to monetize the links that you share in social media blasts, on your website, and in emails and newsletters.Program is with Zazzle not the artist.
This blog post can be translated into several languages by using Translate button in upper right corner.
---
Sell art through Zazzle in many countries.
.

Fig Street Studio art en Zazzle tiene páginas web en varios idiomas. Seleccione el idioma que desea.

---

Feige Street Studio Kunst auf Zazzle hat Webseiten in vielen Sprachen. Wählen Sie die gewünschte Sprache.




---

Fig Street Studio art sur Zazzle a des pages Web dans de nombreuses langues. Sélectionnez la langue que vous désirez.
Fig Street Studio konst på Zazzle har webbsidor på många språk. Välj språk du önskar.
---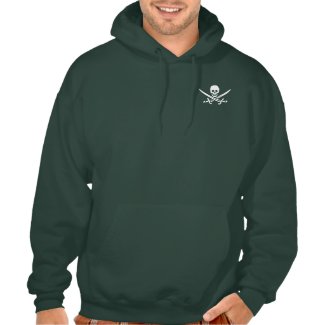 Pirate Skull and Swords Hooded Sweatshirt by figstreetstudio
Check out other Pirate T-Shirts at zazzle.com
---
See more Art, Gifts and T-Shirts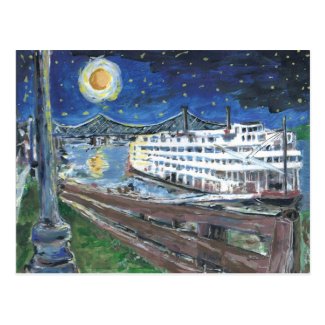 Starry Night Mississippi Queen Postcards
by
figstreetstudio
Look at other New Postcards at
zazzle.com
Zazzle Loctaed In Ireland For EU Sales
"US online custom design and sales firm, Zazzle, is setting up a European HQ on Cork City's Union Quay, capable of hosting 150-200 employees in an EU expansion. Zazzle based in Redwood, California, has purchased a former converted warehouse building near City Hall and the South Mall, previously used by Kraft Foods"
Zazzle expansion allows Fig Street Studio to sell art and gifts in Germany, UK, Spain ,Japan and other countries worldwide. Zazzle pages can be translated into many languages.