Wednesday, December 28, 2011
Posted by

Bluecat-NOLA
at 7:29 AM
No comments:
Links to this post


Monday, December 26, 2011
Posted by

Bluecat-NOLA
at 4:36 AM
No comments:
Links to this post


Friday, December 16, 2011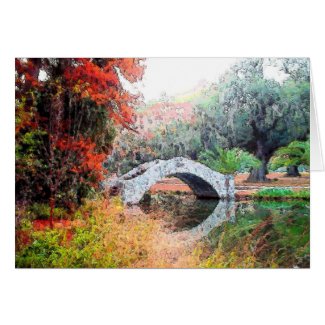 Stone Bridge City Park
by
figstreetstudio
JK Schwehm, artist
I take a lot of photos of places I love in my city. I grew up walking in City Park and hanging out around this Stone Bridge. I have painted it in acrylics a few times. I use the photos I take to paint from. In the above picture I recently took I used software to make a new fall composition to paint at a later date. This computer generated composition came out so interesting I put it on a greeting card. As my time is limited it may be a while until I get to paint it so I now have it to enjoy to then.



Posted by

Bluecat-NOLA
at 6:39 AM
No comments:
Links to this post