I started with a sketch from a picture of Amsterdam and then went from there. The first version with the red doors won an award as best poster of the day.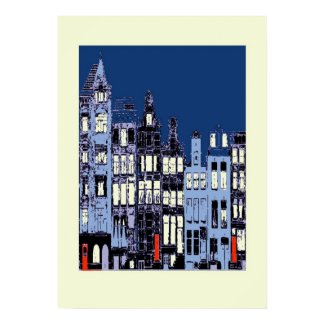 Dutch Town At Night
by
figstreetstudio
View other
Posters
After looking at for a day, and I did like it a bunch, I thought it needed a full moon and the doors were too red so I made these changes.
But looking at them together I think all the doors red is a good thing, so I will go paint them red now and add it on the web and let you decide.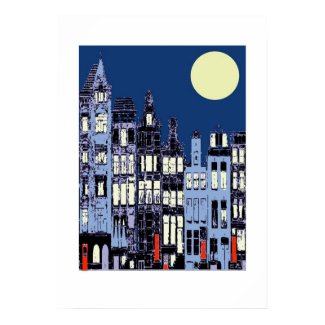 Dutch Town At Night Full Moon, Red Doors
by
figstreetstudio
See other
artwork
at zazzle.com
I added more red doors too.
You can add a comment if you like.