I have a series of Real Men Who Cook aprons this is one for Lobsters. I have more comical aprons at the Zazzle Shop.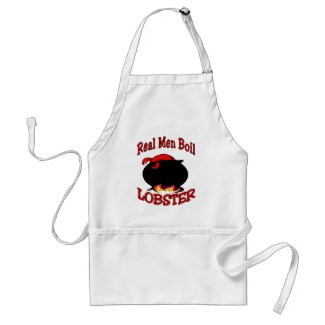 Real Men Boil Lobster
by
figstreetstudio
See other
Real Aprons
Louisiana and the Gulf Coast like to boil crabs in hot spicey water with other things like corn and potatoes. Maryland and the Chesapeake area likes to steam crabs and add Old Bay type dry spice after cooking. So I have a Louisiana Real Men Boil Crabs apron to help in the dispute.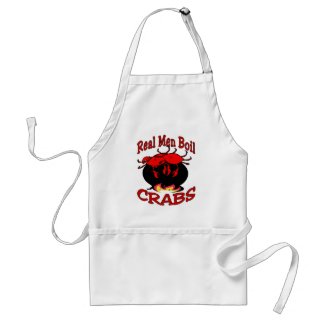 Real Men Boil Crabs
by
figstreetstudio
Make
kitchen aprons
at zazzle