Of all my paintings at All Posters.com this Louisiana Swamp painting gets the most views although they have yet to sell a print there. I like it so much I have kept it in my private collection and it hangs around in my studio. I move it from time to time so I can see it. Some years ago I drove around Ponchatoula, Louisiana and took pictures. I did a lighthouse that sold to a lighthouse painting collector, a few flowering plants and this swamp scene. I did it on heavy paper with water based Gouache paints. I like they way they flow like finger paints and it gives this swamp painting its unique look.
I think AllPosters.com does not make the effort Zazzle does to sell prints as Zazzle has sold this painting as a print and on cards. Although on the web AllPosters.com markets itself more. Here is the link to the above print-
http://www.allposters.com/-sp/Louisiana-Swamp-Posters_i3139229_.htm
And they sell more of my paintings there. Below is the image on Zazzle with its link too, just in case you like the Zazzle print better.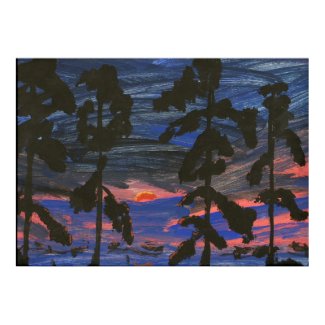 Louisiana Swamp at Sunset
by
figstreetstudio
Poster printing
by zazzle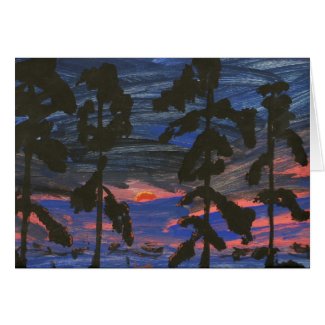 Louisiana Swamp
by
figstreetstudio
Browse more
Louisiana Cards