Crawfish: Suck What? Shirts from Zazzle.com
About 12 years ago when I first started designing t-shirts for different fairs and festivals I did this Crawfish, Suck What? shirt to play off the ones that had just Suck Da Heads. I like being more creative and original with the designs I make. This one has lasted all these years and sells at Crawfish time. Immediately though others tried to duplicate it but they did not last. A truly good design that is original lasts a long time and remember first use is also an automatic copyright of the design.
You can make this shirt more original by customizing it right on the web. Add a name, date, city, place, front or back. Be creative and make it your own or you club and family.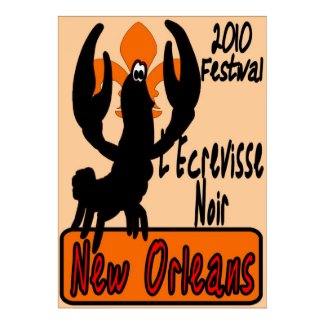 L'Ecrevisse Noir
by
figstreetstudio
Shop the other
art
at zazzle