Self Portrait, Homage to Vincent Greeting Card from Zazzle.com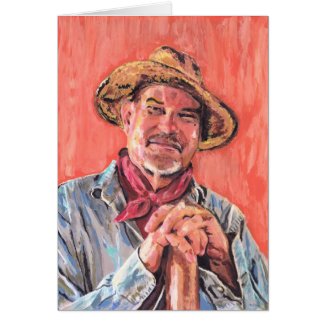 Self Portrait, Homage to Vincent
by
figstreetstudio
Browse more
Self Cards
I needed a newer self portrait so I did myself like Vang Gogh's Patience Escalier.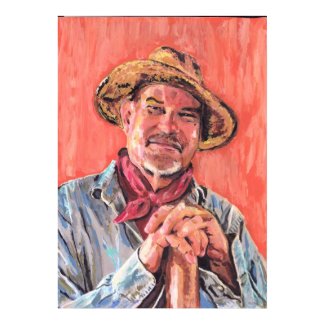 Self Portrait, Homage to Vincent
by
figstreetstudio
Browse more
Self Posters
http://www.zazzle.com/self_portrait_homage_to_vincent_poster-228634384239124364
I was painting a large tree for my daughter to hang and painted in blue work shirt with red bandanna. I realized I looked like someone Van Gog painted so I took my book out and here it was. I added on the hat, took a quick picture with me holding some bamboo and this is the result. Someone said it looks like Marshall Dillion? But I do not limp.
Often I use older paintings to develop compositions. Or I am painting then realize I saw the composition somewhere else before. Study the old masters was a way to go. And I do it all the time, museums a favorite place to visit.
I recently began using this in a small version as an avatar on social media.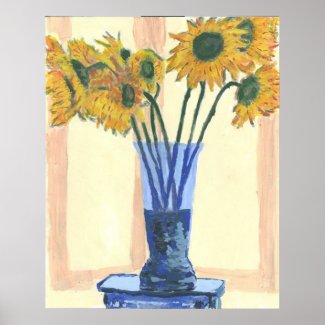 Sun Flowers Poster
by
figstreetstudio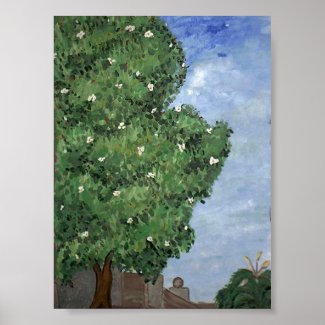 Magnolia Tree At City Park Poster
by
figstreetstudio