New Orleans City Park Green House Postcard from Zazzle.com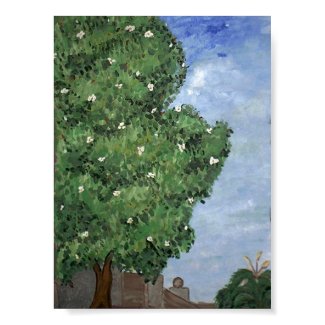 Magnolia Tree At City Park
by
figstreetstudio
Sell my artwork
online at zazzle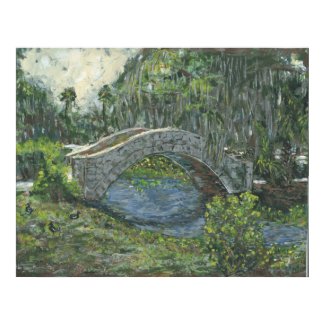 Old Stone Bridge, New Orleans, LA
by
figstreetstudio
Learn how to sell artwork
online at zazzle.com
Growing up near New Orleans City Park I would ride by bicycle there often. Even after school I would go and do homework in the gardens. All of it was still in fine shape until my teenage years when the Park became neglected. But still the natural beauty always remained. Today it has greatly improved and again I go often to visit, take pictures and remember how lovely as place it is. I paint a lot of things from there and sometimes compose digital art from my photographs, like the images below.
From The "City Park" web page.
"The New Orleans Botanical Garden has its roots in the Great Depression as a project of the Works Progress Administration (WPA). Originally known as the City Park Rose Garden, the garden opened in 1936 as New Orleans' first public classical garden. It is one of the few remaining examples of public garden design from the WPA and Art Deco Period remaining today as a showcase of three notable talents: New Orleans Architect Richard Koch, Landscape Architect William Wiedorn, and Artist Enrique Alférez."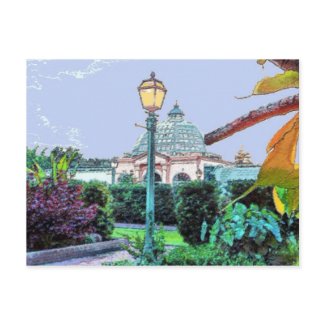 New Orleans City Park Green House
by
figstreetstudio
Browse other
New Postcards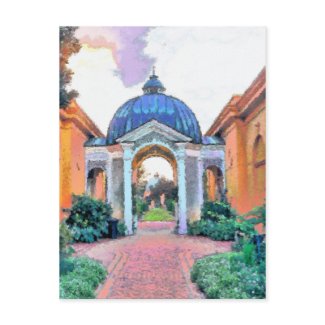 Garden, City Park, New Orleans
by
figstreetstudio
Create
photo post cards
online at zazzle.com
From Wikipedia:
"
The Botanical Gardens in New Orleans City Park was unveiled in 1936 as a part of the massive restructuring and development project of City Park that took place in the 1930s. Although development plans for the new City Park were originally chosen in 1930, it wasn't until the mid-thirties that funding came in the form of government grants for the national WPA movement, a twelve million dollar project that once employed nearly 20,000 workers in New Orleans City Park.
[
1
]
Initially constructed to be a rose garden, the Botanical Garden boasted four outdoor garden rooms, an elegant reflecting pool, and the massive Conservatory of the Two Sisters dedicated to housing some of the garden's more delicate plant life.
Design and construction was overseen by three innovators: architect Richard Koch, landscaper William Wierdorn, and sculptor Enrique Alférez.[2] Together, the three artists designed the Gardens in the style of the widely popular "art-deco" era of the 1930s, constructing the clearly-defined and elaborate grounds that would come to be New Orleans' first public classical garden. Using a combination of natural landscape, historic architecture, and surreal artwork, the garden was intended to be a place where families from all around New Orleans could enjoy the natural beauty of City Park."