You Are In Today's Best
Hi figstreetstudio,
Congratulations!
Your product, New Orleans Symbols French Quarter, has been selected as one of Today's Best on Zazzle!
This means it will appear on the Zazzle homepage for the rest of today and it will also be added to the Today's Best Awards Showcase. Keep up the great work!
Also, I have the design on cards and posters.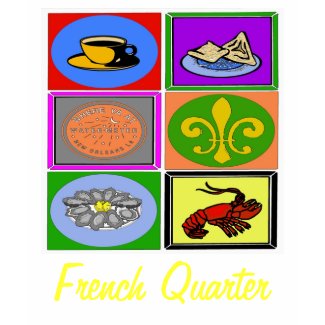 New Orleans Symbols French Quarter
by
figstreetstudio
Shop Zazzle for another
t shirt
.Zazzle