How to use these replica French Quarter street signs as table decoration. By Jerry Schwehm.
New Orleans Bourbon Street Sign decorative stand, stickers, or cards. Bring the feel of New Orleans to your French Quarter Party with the Blank Template Street Sign cards and stickers. These street sign decorations feature the names of famous streets and also available in blank to add names.Decorate New Orleans style. Edit on the web, add names, sold world wide. Click images for more details. Comes in card stock, bumper stickers, or acrylic stands.
N
ew Orleans street sign templates, French Quarter Streets and tile murals too.
(blank new orleans street sign)
Street Sign Blank, Edit Text Here, Add Text Card

by figstreetstudio
We have several sizes, you can add names on the web, some on stickers, some on paper. Below is a paper fold over you add text on web, comes on poster paper, final size about 17 X 6 Inches.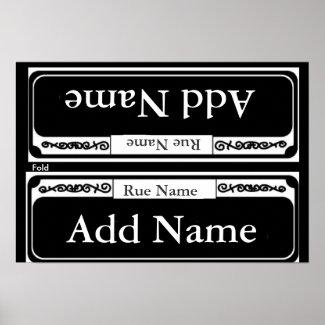 Blank Street Sign, Cut Out Template by figstreetstudio
Browse more Blank Posters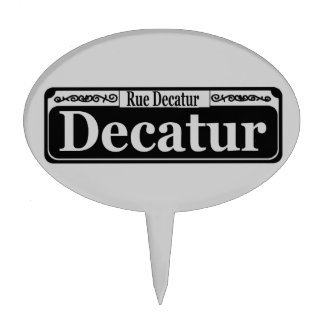 Decatur St. Small Plastic Sign
by
figstreetstudio
Shop for another
Cake Topper
online at zazzle.com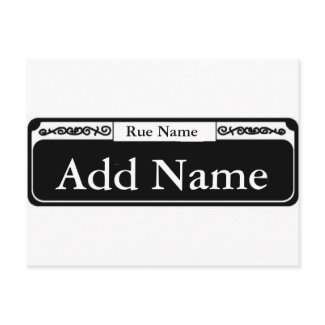 Street Sign Blank, Add Name, Rue Name
by
figstreetstudio
With Mardi Gras I had a lot of interest in New Orleans French Quarter street signs so I made one that you can edit or add text. Add your name or date or whatever you want to this New Orleans Street sign on cardboard. More available on stickers or in plastic. Have fun with it and make a personalized New Orleans Street sign for wall or as party invitations. Blank Templates or already spelled out street names available, click image for details.
Edit postcard sign street signs to use as table display or table reservation signs. Cards can be edited on the web to add your text. See the link below for street sign table displays.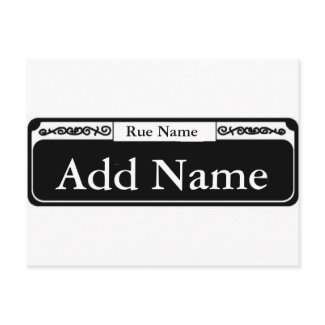 Add New Orleans or other name to a bumper sticker on the famous French Quarter, New Orleans black and white street name signs. Use them as display, table decorations, or as a bumper sticker on sign or car.
New Orleans St. Small Plastic Sign
by
figstreetstudio
View more
Cake Toppers
online at Zazzle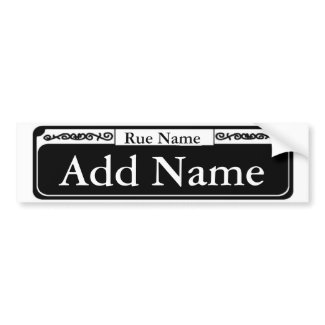 Make your own street sign on card stock, edit text on web.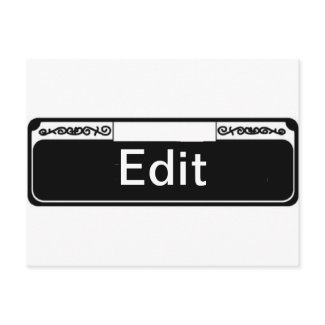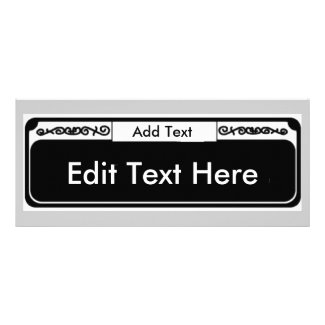 Street Sign Blank, Edit Text Here, Add Text Custom Announcements by figstreetstudio
Design your own printed party invitations from Zazzle.