Free Sample Card, select from 2 below.
Here is all the information that you will need to start:
Your unique coupon code is: FIGSTREETART
This unique code is assigned to the following:
http://www.zazzle.com/137290904354
782506 and
http://www.zazzle.com/137719591942671534
Can choose one only from the 2 cards.
· This code is for one free card per customer and place the legal terms and conditions below.
The code will be valid until November 24, 2011
Promote your unique code everywhere! Post your code on your site/store/blog/Facebook/Twitter, send it out in a newsletter, or share it with family and friends.
RULES:
Legal
100% of card net sale price (excluding shipping and taxes) is deducted when qualifying http://www.zazzle.com/137290904354782506 & http://www.zazzle.com/137719591942671534 greeting card is purchased from http://www.zazzle.com/figstreetstudio and the coupon code FIGSTREETART is applied at checkout. Offer does not apply to create your own cards. Offer does not apply to card orders of two or more. Buyer is responsible for shipping and handling and sales tax charges. Failure to comply with promotional offer conditions may result in order cancellation. Offer is valid through November 24, 2011 at 11:59pm PT. Offer does not apply to past purchases and may not be combined with any other Zazzle promotional or volume discount offers. If a volume discount applies to your order, you will receive either the discount set forth in this offer or the standard volume discount, whichever is greater. Offer valid on Zazzle.com only.
All ProSeller memberships are subject to cancellation if members do not comply with all Zazzle marketplace policies. Basic ProSellers and above must earn at least $100 from Zazzle.com within each calendar year to maintain their ProSeller status. Instances of Sellers no longer qualifying for their current levels will be reviewed on a case by case basis. Any ProSeller whose status changes will be notified accordingly. Zazzle, the Zazzle logo, Zazzle Custom Stamps, and Zazzle Profile Cards are registered trademarks or trademarks of Zazzle Inc. in the United States and other countries.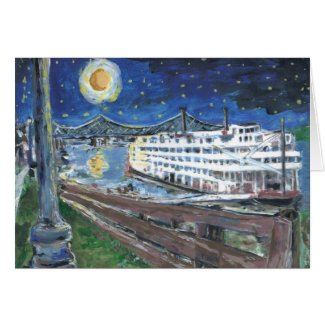 Mississippi River Boat
by
figstreetstudio
Frees Sample Card with code FIGSTREETART to Nov 24, 2011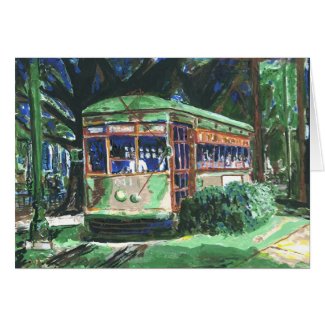 New Orleans St. Charles Ave Streetcar Blank Card
by
figstreetstudio
Free Sample card limited time with code FIGSTREETART