REMOVED
The Foundation claims to have trademark "Jazz Fest", which is a common phrase used for festivals all over the world. I seriously doubt it would hold up in Court. I am not rich enough to file suit. The Foundation has bullied printers, artists, and common folk with notice they will sue for use. Thus ZAZZLE removed any design with the phrase and some with just the words, Jazz and Fest separately. Thus hundreds of my long term designs are no longer for sale there and at other places. I have revised some designs. And will revise more. I think the Foundation is not considering New Orleans heritage with those actions. But the common folk cannot fight back those overly rich folks.
New Orleans Jazz Music 2017 T-Shirt
by
figstreetstudio
Chat Noir, edit text Poster
by
figstreetstudio
Fat Cat New Orleans Music 2017 Postcard
by
figstreetstudio
Dancing to Jazz Music Orleans Poster
by
figstreetstudio
I create Jazz Fest posters for myself and friends. The big buck producers took over Jazz Fest and us little art guys are pushed out. Used to be a local competition was held for a design now a big company selects the artist and creates a design just for the money. The Heritage part is now gone but I am still here making limited edition posters and trying my best to market them despite the big guys trying to stop us. See some of mine below and I have a lot more to come. Help a real struggling artist not some big art producing company. Get a poster from me, I am happy to sign and number it if you get it to me. I bet few people have them and they are more a collectors item then the others. In 10 years they will be rare and if I die famous you will have a real nice art object to pass along. Here's hoping for the best for all of us. Peace and pass this along on Twitter and Facebook, do a good deed.
Jazz Fest Skeleton 2011 Poster from Zazzle.com
Jazz Fest Skeleton 2011
by
figstreetstudio
design your own invitations
on zazzle.com
Jazz Fest Poster
by
figstreetstudio
View other
Jazz Posters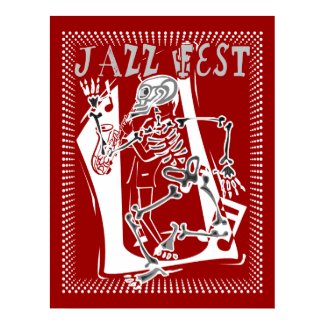 Jazz Fest Skeleton 2011
by
figstreetstudio
Large format printing
from zazzle
See all the Jazz Fest Posters at this link- http://www.zazzle.com/figstreetstudio/jazz+fest+posters
Jazz Fest Poster
by
figstreetstudio
View more
Jazz Posters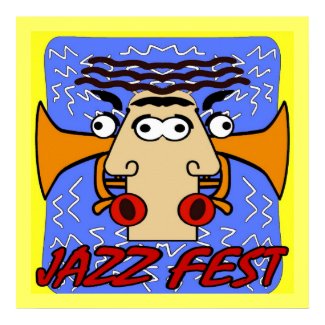 Jazz Fest Cubism Face and Horn
by
figstreetstudio
View more
Jazz Posters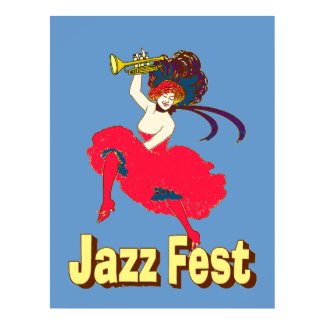 Jazz Fest Lady With Horn
by
figstreetstudio
Large format poster printing
from zazzle
Jazz Fest 2011 Guitar
by
figstreetstudio
Make customized tshirts
at zazzle
Jazz Fest Skelton
by
figstreetstudio
Large format poster printing
from zazzle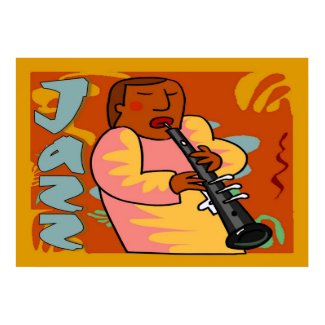 Jazz Oboe Player
by
figstreetstudio
Browse
Jazz Posters
View all available now at this link:
http://www.zazzle.com/figstreetstudio/jazz+gifts?pg=9#products