/carefully_close_door_sign_
In the French Quarter we have unique street signs and a lot of glass

panned

doors. I made this "Carefully Close Door" sign for a

friend

but other like it too. It can be edited too. Stop in and see, edit it for you local small business. Add your name to it.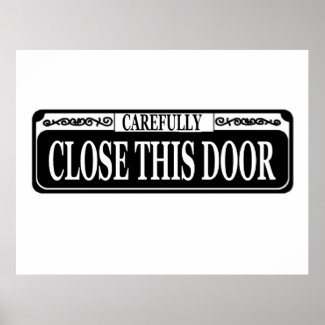 Carefully Close Door Sign
by
figstreetstudio
Begin
selling my posters for free
with Zazzle.